It's like searching for a needle in a haystack. Car terminals are huge - sometimes with several thousands of cars parked, waiting to get serviced before finally being shipped to local dealers, it is a highly dynamic environment in continuous movement.
Modern car terminals offer a wide range of individual processes. This means, they are developed to fully service providers of the automotive market. Car remarketing, visual conditioning or special modifications are just a few of the offers, where nearly every vehicle runs through a different process.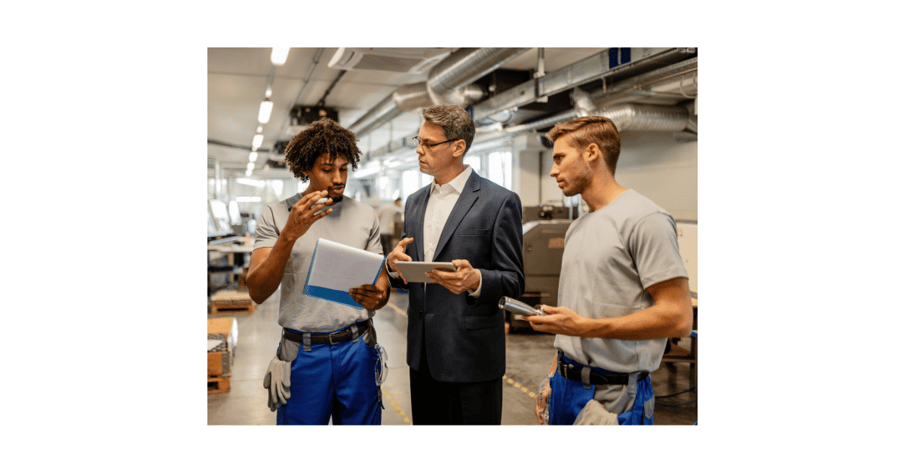 Manual processes still dominate the market
Cars start the process getting registered in the ERP/TOS. In most cases this registration is done manually by scanning a label on the car. The ERP/TOS defines the right parking space to ensure an optimized routing for the following processes. Every time the car is moved, the new position needs to be reported to the ERP/TOS . The same booking is required if a work order is finished. This is not just time consuming; it is also a manual process and a potential source for human errors.
Nearly every process step in the entire chain needs to be reported. It is difficult to ensure that these bookings are done properly. Every wrong or missing booking leads to delays in the process flow. Beside the human factor there are also environmental impacts, like rain, that can significantly reduce the reliability of bookings, at least temporarily. In addition, identifying the right car or parking spot on a snowy parking space can be really tough, such as picking up the correct white car in a parking lot full of white cars.
the needs of modern automotive logistic suppliers
One of the most important KPI's for yard management is the annual throughput of cars. Terminal operators invest a lot to keep this figure high. To be competitive, there is no room for mistakes or wasting time. Therefore, stable and lean processes are a prerequisite to improve the throughput KPI. Modern technology can offer you the visibility needed to run your operations efficiently.
Asset Agent is a solution that provides real added value to your yard management. Just imagine if you upgrade your existing planning system with a solution that:
minimizes search/pick up times for parked cars
proactively supports your staff to work much more reliably
helps to avoid human errors
automates business processes and eliminates bar code scanning
can easily interact with your staff through visual feedback
provides real-time documentation of every vehicle movement
can easily be scaled to any required size, up to tens of thousands of vehicles
identifies bottlenecks in the process
optimizes resource utilization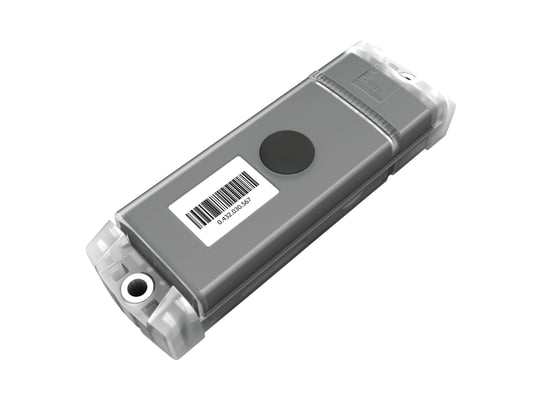 Asset Agent, the smart portion of your assets
The centrepiece of Asset Agent is a multi-functional transponder that is temporarily positioned on every vehicle. When a car arrives at the yard, the transponder is hung onto the inside mirror and the car gets associated with the transponder automatically. From this moment on, each vehicle movement is tracked. Every new parking position will be automatically reported to the planning system.
If a car needs to be picked up or moved, an integrated LED in the transponder can initiate a flashing light for a fast and easy identification of the correct car. When the car arrives at its predetermined position, e.g. a service station in its process flow, the transponder will not just report the new position but also initiate an automated booking event to the ERP/TOS. Alternatively bookings can be done with an integrated push button.
Asset Agent can be operated as a stand-alone solution, but also completely tailored as an extension to most existing operations management system. The Asset Agent software supports standard API's and can be integrated to every standard ERP/TOS or other IoT platforms.
A 'day 1' solution that meets your 'day 1000' needs
All in all, the use of a transponder-based solution helps your operational staff to easily fulfil their daily tasks. It leads to faster cycle times with a significant reduction of quality incidents. The additional data gives valuable insight and helps to optimize your processes.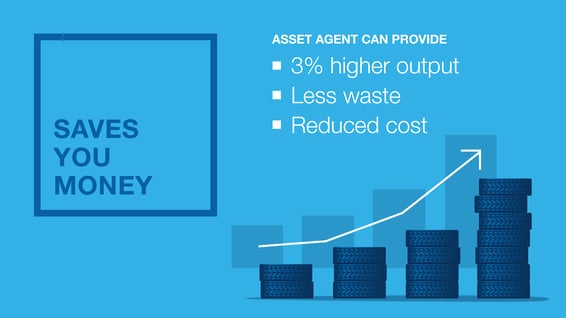 Last but not least, it is all about money. To provide real added value for customers, the payback period of an installation needs to be short. Asset Agent normally offers an ROI of less than one year.
Want to know more?