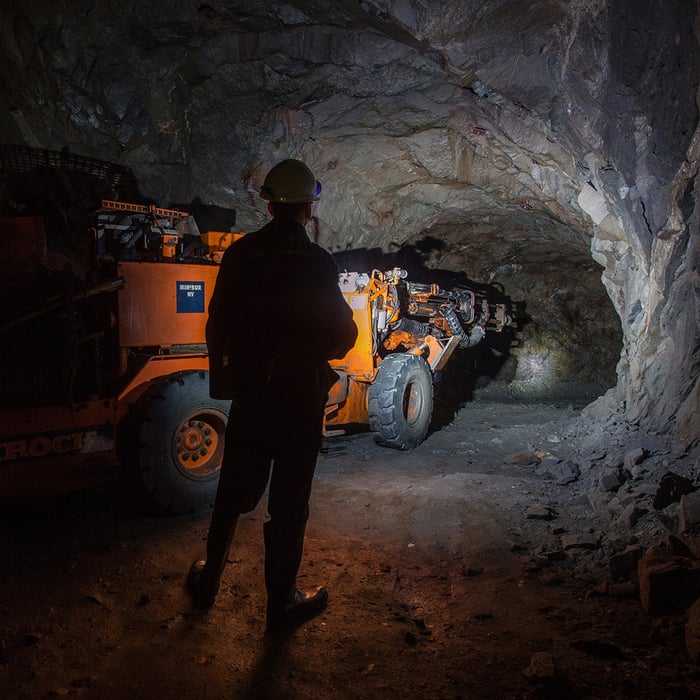 MANAGE YOUR SAFETY REQUIREMENTS PROFESSIONALLY
You as the operator of a large mine know best how difficult and stressful it can be to precisely locate your entire workforce in time with the blast schedule. Harsh environments like mines are places where safety matters most. Blocked tunnels, disrupted communication lines and blackouts will make an evacuation a chaotic nightmare even for a well-trained team. Locating employees in a timely manner is crucial.
Maintain visibility of all your staff members at all times during operations. Built according to strict industry guidelines and drawing on best practices, Crew Companion enables effective and reliable operations without needing any human interaction in day-to-day situations, as well as emergencies.
That's how we designed Crew Companion:
Real time headcount underground
Mobile identity check
Modular solution designed to meet your individual needs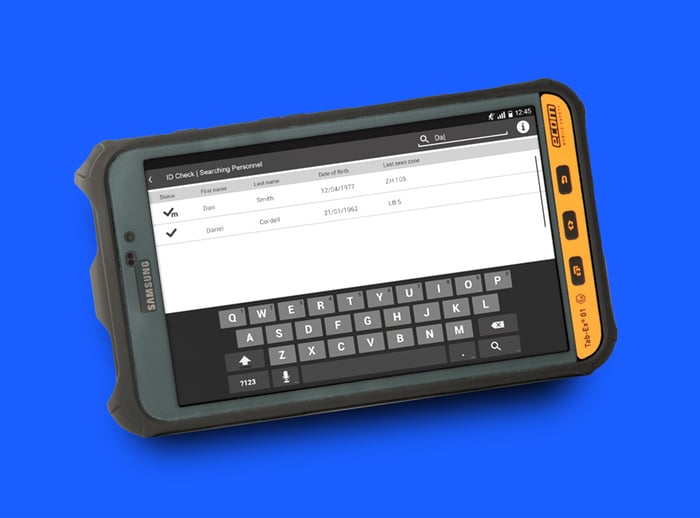 Key benefits of a proven solution…
With visibility comes insight and now you can analyse and fine-tune processes to reduce your muster times. Analyse your drills and discover the potential to improve your blast process.
Managing an emergency is naturally stressful and prone to errors. Crew Companion provides you with the data to improve your management and response in these situations. Overall, your reputation as a reliable, safety-focused mine operator will increase.
Helps to keep your people safe
Faster evacuation in an emergency, shorter drill times

Hands-free operation (no room for human error)

Explosion-proof
Makes your life easier
A turn-key solution including third-party integration and easy installation (plug & play)

The power of an active system with the footprint of a passive system, 99.999% uptime and no interference with existing wireless LAN networks

Intuitive user interface
Makes you work better
Fully automated system (no need for swiping or other manual actions)

Increased productivity by working closer to your scheduled blasts

Modular design, highly scalable, transponder feature options, audit trail
Gives you valuable insight
Comprehensive reporting system

Emergency report data

Remote monitoring and automated system health checks
Saves you money
Access control and personnel safety in one integrated system

Low cost of ownership

Low deployment and maintenance efforts, a "one-stop-shop"
WHO IS USING CREW COMPANION
Our wireless solution gives you control, enhances safety, delivers valuable insights, and makes your teamwork more efficiently. That's why underground and open-pit mines trust us to help them better utilize their resources – in Europe, the Americas, and Australia. Crew Companion is a proven solution in use by the largest mines on earth like LKAB, Zinkgruvan, Björkdalsgruvan, Agnico Eagle, MiningTag, Codelco and many more.

"We looked at available safety assistance solutions in the market and tested different technologies. For one reason or another we eliminated all of them, except Crew Companion, which is perfect for us: a modular system that can scale endlessly. The most important part for us is the solution's reliability. It must work around the clock and we trust it entirely, because it works."
Michael Kompatscher, CEO of the Hagerbach Test Gallery, Switzerland.
"In 2011, LKAB implemented a mine-wide WiFi with approximately 2,000 access points today. It is primarily used for Wi-Fi calling, vehicle location and navigation. It was also tested for safety and access related purposes, but failed to be a reliable technology. On the contrary, Crew Companion technology proved to be the right choice for LKAB."
Tobias Johansson , Automation Projects, LKAB Kiruna, Sweden
Talk to an expert
Fill out the form below and one of our experts will be in touch. Alternatively, visit our contact page.