Angi: Hi Marcus, I hope you are doing well?!
Marcus: Hi Angi, yes thank you!
Angi: Are you ready for the interesting questions I have for you?
Marcus: Yes, I'm ready!
Angi: My first question would be: Can you describe to me where you live and what you like about that place?
Marcus: The city where I live is called Dornbirn. It is in Vorarlberg, Austria, near Bregenz and the borders to Switzerland and Germany. The area is the opposite of what I was used to, coming from Salvador, Brazil, with its 2,9 million population and very busy streets. Dornbirn is quiet, even when it is busy, and I think this allows me to pay more attention to the changes that the city goes through during the day. You can hear the creek running on the corner, the kids playing in the playground two blocks away, and the birds being louder than the traffic in the morning. Although I'm not a fan of the cold, I think I like how the city can still look pretty in the four different seasons we have over the year – and I can observe that from my balcony, without having to face the snow!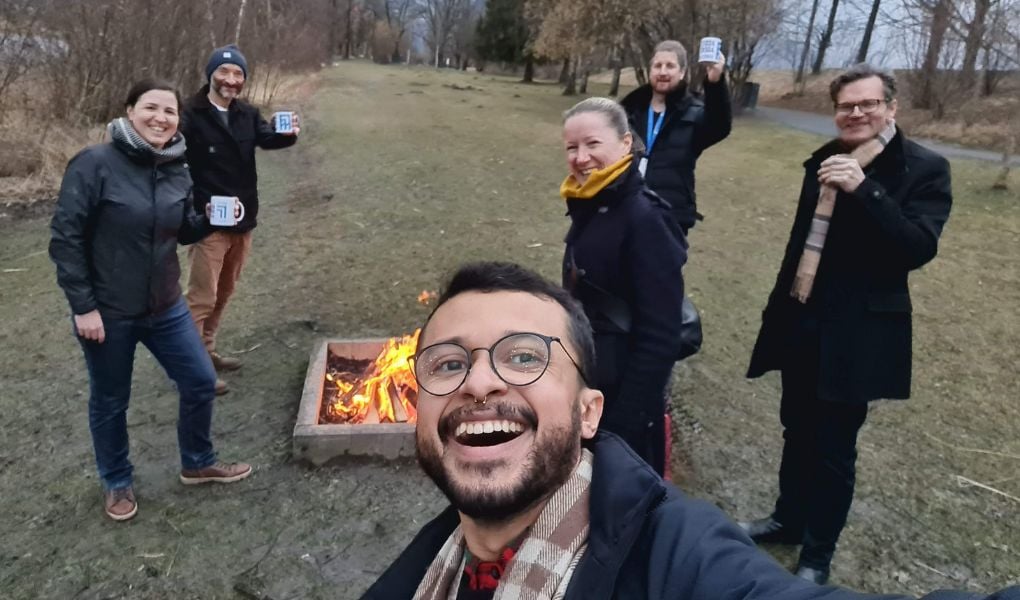 Angi: That sounds like you are a summer person. Have you ever lived in an area with this much snow?
Marcus: Now that you asked, I honestly never saw myself as a summer person. Living for so long in areas where the seasons are not well defined, summer was just a regular Monday going to work on public transport and sweating a lot hahaha. After moving here, I experienced the four seasons in a year for the first time and then I could finally understand how our life works differently on each of the seasons, and how you can plan different programs and activities to match the outside weather and the possibilities that it gives you. I remember my first snow day here (and also in life). It took me 1h20 to arrive at the office. I walked 20 minutes under the snow to the bus stop, and then I remembered that my COVID mask was at home. We were in lockdown, and it was mandatory to wear it on public transport.
I called Hanni, our colleague, to pick me up with the car. She had trouble leaving the company garage, because of the snow – her car was sliding back hahaha, then she faced a traffic jam to get to me – only to go back in the same traffic jam to the other direction. It was chaotic. That made me automatically set myself in #teamSummer. After this experience, I saw snow in other cities while on vacation and although it is doable and sometimes fun, the amount of clothing and the type of activities that we can do in winter is just not my vibe. So yes, I guess I am a summer person now!
Angi: I agree with you here it can get pretty cold in winter with the icy wind. I love to watch it from the inside with a hot chocolate, although I value going ice skating or sledge with some friends. Now back to you - tell me a bit about your career.
Marcus: I started working while I was still in college. The company was owned by two college professors, and I worked there for many years with friends who also went to college with me. This first experience introduced me to the Port Industry and made me fall in love with it. While working in Brazil, I had the opportunity to visit Container Terminals all over the country – and it is a huge country! – At a very young age. 13 years after I started in this area, I am working at IDENTEC SOLUTIONS. Now and then I meet a colleague, with whom I collaborated on a past project, which gives me a constant reminder that the Port Industry is very global, but that we can easily reach someone on the other side of the globe with very little effort. Everyone is very open and willing to collaborate, and I like to think that I am like this too.
Angi: Sometimes it blows my mind that we can easily connect to the other side of the world which is thousands of kilometres away! What do you do at Identec Solutions and when did you start?
Marcus: Here, at IDENTEC SOLUTIONS, I am the Product Manager of Terminal Tracker, one of our solutions for the Marine and Ports vertical. As a Product Manager, my role is to keep our solution up to date considering the market needs and the company's strategy – which is quite a challenge, since I work closely with so many other areas of the company, such as Development, Professional Services, Sales, Marketing, Supply Chain… I started it in September of 2021, but depending on whom you ask, you might get different answers and impressions hahaha – People who see me carry my fast food package two times a week might tell you that I worked here for a longer time while people who are eager to see some old issues finally gone tell you that I just started, as not all issues are solved yet hahaha.
Angi: That I can agree with hahaha. There are indeed always challenges and some things that have to be updated. What was one of the most difficult challenges you have ever faced in the Marine and ports industry?
Marcus: I think the biggest challenge that I faced in this industry is the lack of standards (or a big number of different standards!), result of a large number of important players in the market. Take the EDI, for example. EDI is a data structure used to exchange information, very common in the Marine & Ports Industry. To help the players, there is an International Standard that covers all EDI formats, maintained by EDIFACT. When I worked in a Container Terminal, although there was an international standard, basically every Shipping Line would have its format. This would lead us to customize systems to respect these individual standards. And they would be so different among them... and they would change now and then... The Container Terminal where I worked, was part of a group of other Container Terminals. One would expect that we could expect the same standard to be applied to another Container Terminal, but that was not always the case. The same Shipping Line would have a different meaning or different formats for different Container Terminals, which made the development work very specific and unproductive. Gladly, here in IDENTEC SOLUTIONS, we're part of TIC 4.0, an organization formed by Container Terminals, service providers, and TOS providers, that works to create a single standard for data exchange. Hopefully, this big challenge will be in the past very soon!
Angi: That sounds like a hard challenge for the Terminals... let's dive into something hopefully not so challenging now hahaha. What do you like the most about your job?
Marcus: The thing that I like most about working in the Port Industry is how different Port Operations can be from one project to the other and that makes our job very interesting. We always have a different set of challenges to overcome, while getting to know different people with different backgrounds, from which you can learn a lot! Thinking about my role here at IDENTEC SOLUTIONS, I think that there are two aspects that I can highlight: First the amount of technical knowledge that one gets by working here is enormous. Be it on a project discussion or a small talk at the coffee machine, everyone has something interesting to add. Second the difference in the work culture I faced, coming from South America, showed me how work can be perceived differently and how important it is to balance that with our personal life.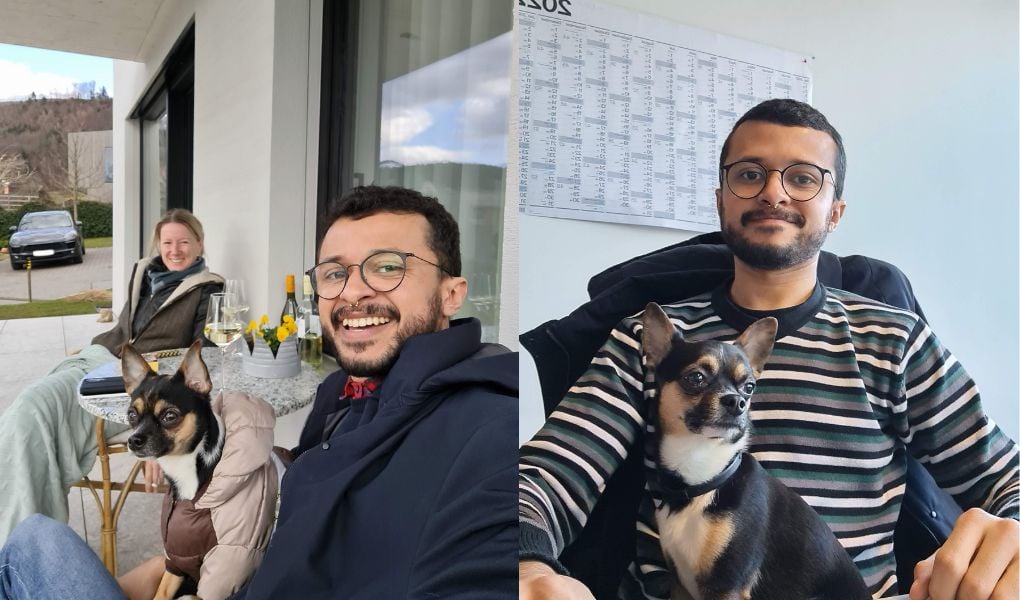 Angi: Yes, our brains need time to think and process things! Can you name two difficulties/differences you faced when you started working here?
Marcus: When I started, we did an exercise among the Marine & Ports Sales/PM departments to understand the professional profile of each one of us. It was super interesting and eye-opening to match colleagues and myself in specific boxes that, in some sense, explain how we behave professionally. What I see often is that we have people with a more traditional way of thinking, attached to processes and not wanting to let go of them, inflexible and sometimes straightforward in the way of communicating. On the other side, we also have the "people person" team, who is more flexible, focused on the solution, and willing to try new things... they are very opposite and usually work together on a project hahaha. This is the biggest difficulty I have had since I started to work here.
Angi: I think we have this challenge in our personal lives as well because everyone has their way how to start a project. The solution here is to try and find a way how everyone can work step by step together. Speaking of that - Do you have a guiding principle at work?
Marcus: Yes, I do, not only at work but also in life. It is essential to be open and kind. Sometimes it comes naturally, and sometimes it might need some extra effort, but in the end, it is always better to follow this path. We work with solutions, but these solutions are used by people. If we keep that in mind, it is easier to provide good services to a customer, it is easier to have a professional relationship with your colleagues and you can, eventually, create a trustful environment for you and your peers to thrive. For me, there's nothing worse than fear of a bad reaction from someone when a problem shows up and I do my best so that my colleagues and customers can think of me as someone who will support them no matter how difficult the situation is.
Angi: Yes, I agree with you - being open, kind, and offering your support is always welcomed by others in need. Do you have a workflow on how to handle a problem coming up that needs to be solved right away?
Marcus: Get all the information I need to understand the problem, put all the people involved on the same page if needed, plan and execute the steps to solve the problem, and always keep everyone informed.
Angi: Thank you for being open about your method or practice - I will keep that in mind. What is the most rewarding part of your job?
Marcus: I have small moments of joy that are not precisely related to a common goal, such as the success of a project – which is of course rewarding – but are more related to my trajectory at IDENTEC SOLUTIONS. I feel happy when I can deal with a technical topic without support from our technical team because this means I am getting more, and more deeply into our solutions. I also like when the developers are excited about their work during the review of a sprint – the moment when we check what they have accomplished after some weeks of work. These situations work as a good balance for the more stressful and critical tasks related to big projects. The Happy Customer at the end of a project can arrive very late due to the size of the project, so I might as well enjoy the small moments on the way.
Angi: Something to look forward to every day is the small steps being accomplished! At Identec Solutions, we have five core company values – Visionary, Open, Responsible, Leading and Global. Which one is for you the most significant and how do you live it?
Marcus: Although they are all very important and present in our daily routine, I believe I identify with the Open one, the most. Coming from a different country, with different cultures, I depend a lot on people to be open and receptive to me, so that I can create meaningful connections, be it in my professional or personal life. I believe that the best way to transform people around you is through leading by example.
Angi: Very inspiring! Speaking of your personal life - what do you do in your free time – any hobbies or passions?
Marcus: Back in Brazil, I used to live with two very skilled friends. One of them is a Drag Queen artist, which made my weekends very focused on cultural LGBTQIA+ events – the other one worked at a Boardgame Store, which is not exactly a skill hahaha but made me very interested in board games and video games in general. Here in Vorarlberg, as tricky as it is to find LGBTQIA+ events, me and my friends are always going when there is one. I try my best to keep an active life by going to the gym and my favourite weekend program would be a game night with friends, or a dinner party to watch the LGBTQIA+ Olympics: RuPaul's Drag Race. I am also a Graphic Designer, so sometimes I find myself drawing or making digital artwork for friends, to keep my creative side awake. I have a dog, so I would love to say that my free time is filled with him, but currently, he is living in Brazil, so I mostly see him through video calls – and Chihuahuas are not exactly smart enough to recognize someone on a video call, so…
Angi: Hahaha - What is your favourite game you play with your friends? One of mine is UNO in which fights are about how to play the game hahaha.
Marcus: There are two games that I enjoy playing. The first one is called Munchkin. It is a card game based on RPG, where you can equip characters with specific items to challenge (and hopefully destroy!!) monsters. You can challenge your peers and interfere in their activities, making them lose points or stealing points from yourself, which makes everything very competitive (and can affect friendships, just like UNO!). The second one is called Dixit. This board game has several cards with abstract art and illustrations in them. Every round, someone chooses a theme and selects a card that represents that theme for themselves. Everyone else needs to select one card that best fits that theme as well and hand it to the leader of that round. The cards are mixed and presented to everyone, and the goal is to guess which card is the leader's card. It is super fun and stimulates you to be creative with the themes and the card selection. The art from the cards is very special, it makes the experience even more interesting.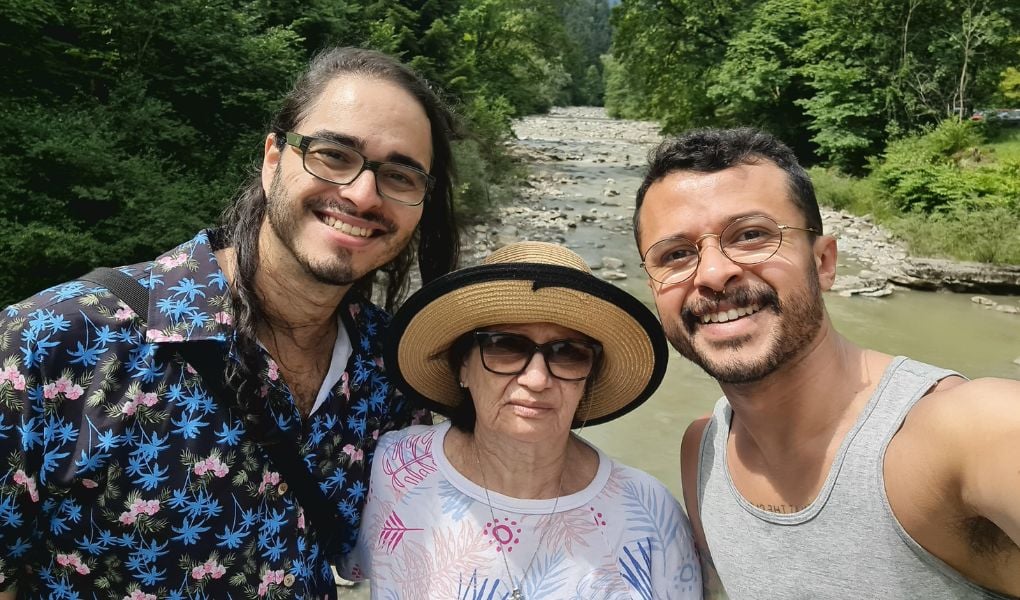 Angi: Is there a favourite artist you have?
Marcus: I am super into movies, music and pop culture, but not super attached to artists. I have my favourites, but this is always linked to what art/work they produce. I have little knowledge about Kylie Minogue's personal life. For example, I love her music and productions (I even have a tattoo with some references from one of her albums). I do look up to some local artists in Brazil, as they are producing something that I love to consume, but also because they are highly involved in politics and other important topics. There is a singer called Pabllo Vittar from Brazil, who, aside from producing a lot of music that I enjoy, is one of the biggest allies we had during the four years Bolsonaro was the president of my country. She was not afraid of losing money, contracts and followers for speaking out, and this was important for us, as a society, to be where we are now: discussing politics and not civil rights.
Angi: That was very interesting Marcus! If I ever need some information about Kylie Minogue, I will get back to you hahaha. Thank you for answering my questions.
Marcus: Of course, I will provide you with information about her. I am thankful you gave me the opportunity to!