Port industry in Mozambique
Mozambique, a very poor country, is nestled along the southeastern coast of Africa and relies on a a port industry that serves as a lifeline for many of its landlocked neighbours. The country's major commercial ports have become a pivotal maritime hub for the region.

1. Maputo: The Crown Jewel

At the heart of Mozambique's port industry is the Port of Maputo, the largest and most developed port. Operated by the Maputo Port Development Company (MPDC), a collaboration between the state-owned Portos e Caminhos de Ferro de Moçambique (CFM) and Dubai Port World, it's a port that's going places. With an ambitious plan to invest a whopping $750 million, the port aims to supercharge its handling capacity to a staggering 48 million tons annually by 2033.

2. Beira: Zimbabwe's Gateway

Beira, the second-largest port, isn't just a Mozambican marvel; it's Zimbabwe's primary maritime gateway to the global market. Having undergone significant upgrades over the past decade, Beira has witnessed a surge in exports, especially during the pandemic. The port's operations are smoothly handled by Cornelder de Moçambique, a partnership between CFM and the Dutch company Cornelder.

3. Nacala: The Deep-Water Dynamo

Nacala, the third-largest port, stands out with its natural deep-water capabilities. Operated by CFM, the port has recently undergone a facelift, thanks to the Japanese International Cooperation Agency. With plans to accommodate more containers and refrigerated cargo, Nacala is on an upward trajectory. But that's not all. The adjacent Nacala-a-Velha Port, a significant coal terminal recently acquired by Vulcan from Vale Moçambique, further amplifies the port's importance. Serving both Zambia and Malawi, Nacala is a regional powerhouse.

4. Pemba and Palma: The Northern Stars

Venture further north, and you'll find the ports of Pemba and Palma. The latest discoveries of oil & gas offshore will boost these ports - their future looks brighter than ever. As Mozambique's northern maritime beacons, they're set to become indispensable logistics hubs in the years to come.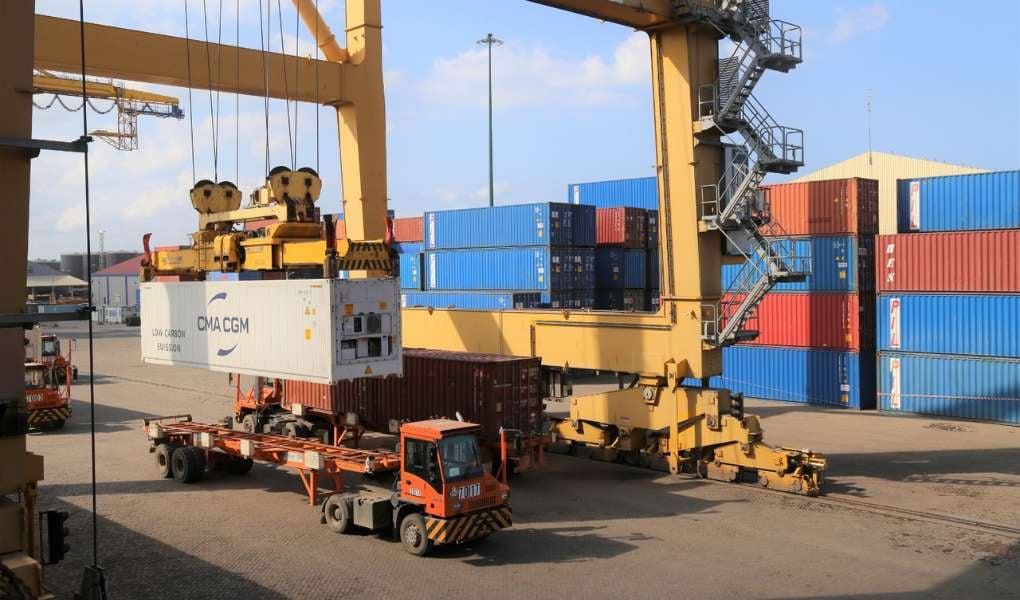 Cornelder, Port of Beira and Identec Solutions
Strategically located in the centre of Mozambique, the Port of Beira serves as a vital hub for shipping and logistics in the southern African region. Linking key markets like Zimbabwe, Botswana, Malawi, Zambia, and the Democratic Republic of Congo, the port facilitates international trade through its 11 berths, extending along 1,994 meters of quayside. As a terminus for two railway lines and part of the Trans-African Highway 9, the Port of Beira is integral to the "Beira Corridor" and symbolizes Mozambique's connectivity with neighbouring African states.
IDENTEC SOLUTIONS, a global leader in reefer management solutions, announced in August 2023 a significant contract to install Reefer Runner for 300 reefer plugs at Cornelder de Mozambique's Container Terminal in the Port of Beira. Reefer Runner, the market leading remote reefer management solution, will upgrade refrigerated container handling at one of Southern Africa's most modern terminals, with a going live date set for Q4 2023.
Luis F. Rodriguez, Container Terminal Manager at Cornelder, expressed the importance of this technology:
"We try to optimize our resources as much as possible, with the aim not only of reducing costs but mainly of satisfying the immediate needs of our clients. Reliable, fast, and fully documented reefer handling is important. Reefer Runner provides the necessary relief for our experienced staff. We can monitor reefers remotely now. This is crucial as the number of reefer capacity grows steadily."
Reefer Runner is a state-of-the-art solution for Cornelder's quest in increasing productivity. It supports IDENTEC SOLUTIONS' global mission to reduce wastefulness of resources. By providing 24/7 automated monitoring of all reefers individually, Reefer Runner safeguards every refrigerated cargo, transmits vital data, and raises alarms when necessary. This technology makes reefer management look easy, significantly improving the importing and exporting process of refrigerated cargo at Cornelder, and reducing potential claims to a minimum.
Cornelder de Mozambique (CdM) Container Terminal, a joint venture between Mozambique Ports and Railways (CFM) and Cornelder Holdings based in Rotterdam, operates one of Southern Africa's most advanced terminals in the Port of Beira. Spanning 350,000 m², the terminal offers a 645-metre long quay with a depth of 12 metres and 4 container gantry-cranes, two boasting 65-tonne capacity. It can store over 10,000 TEUs with current handling capacity at 300,000 TEUs annually, projected to reach 700,000 TEUs with continued investment. The facility includes two bonded transit warehouses, an International Maritime Dangerous Goods (IMDG) storage area, and a cutting-edge Navis N4 computerized management system. Recent expansions include increased container storage space and a new five-lane access road, solidifying its role as a key logistics hub in the region.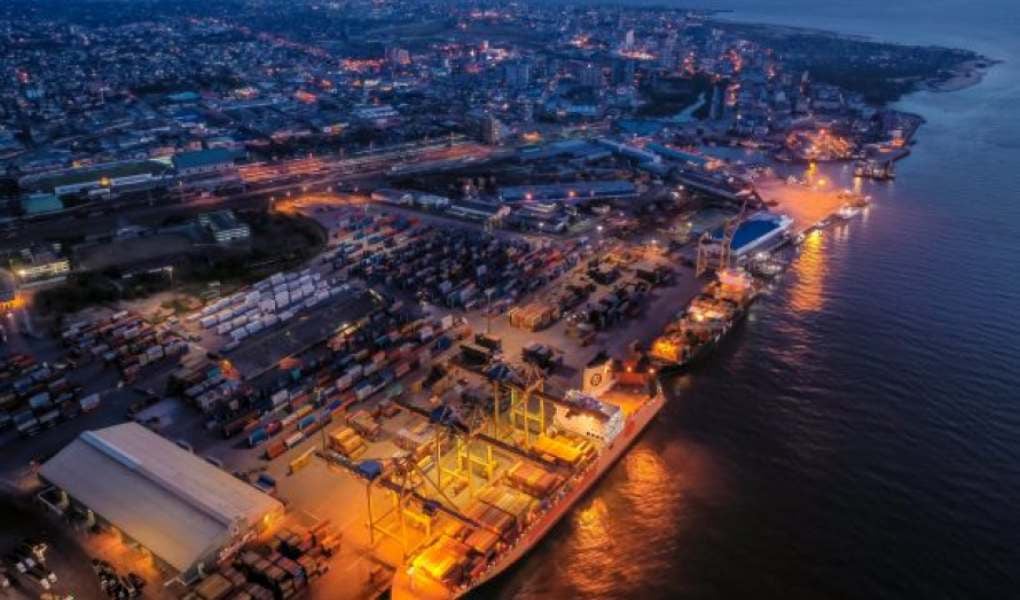 Reefer Management and Monitoring
Reefer Runner is a cutting-edge monitoring system designed for streamlined and efficient management of refrigerated containers at your terminal. Acting as a core part of your operations, it offers automated real-time visibility of every reefer container, irrespective of brand or type. With a robust wireless device that provides plug & play compatibility with Navis 4 Terminal Operating System (TOS) among others, Reefer Runner requires no training and can adapt to your expansion plans. Its battery life of up to 10 years and a range of key benefits such as reducing claims, labour time, and maintenance costs make Reefer Runner an unparalleled solution for reefer monitoring with customers worldwide in more than 60 container terminals.
Why is reefer management so important, especially in Africa? First of all, Africa exports a lot of perishable products. They have to be secured. On the other side, the cold chain is exposed to vulnerabilities because of the lacking dense logistic infrastructure like in Europe. Reefer Runner supports many terminals in Africa with a management and monitoring solution: Abidjan (Ivory Coast), Walvis Bay (Namibia), Apapa (Nigeria), Gran Canaria (Canary Islands) and others.
Agriculture contributes with 31% to the overall GDP of Mozambique. By contrast, 20 percent of the total export value in 2009 originated from the agriculture sector, mostly through the export of fish (mainly shrimps and prawns), timber, copra, cashew nuts and citrus, cotton, coconuts, tea and tobacco. The country must also import substantial quantities of meat and livestock products. The main export countries are India 28.1%, Netherlands 24.4%, South Africa 16.7% (based on 2017).
The Cashew Nut
Mozambique is the world's 11th biggest cashew nuts exporter. The cashew tree (Anacardium occidentale) is a tropical evergreen species indigenous to South America. This tree is renowned for producing both the cashew seed and the accompanying cashew apple fruit. While the tree has the potential to reach heights of up to 14 metres (46 feet), the shorter variants, which grow to about 6 m (20 ft), are often more economically viable due to their earlier maturation and enhanced yields. The cashew seed, frequently referred to as the cashew nut, is a popular snack consumed as is, incorporated into various dishes, or transformed into products like cashew cheese and cashew butter. The term "cashew" is often used interchangeably to describe both the tree and the nut. It's worth noting that cashew allergies arise from the proteins present in tree nuts, and these proteins typically remain intact even after cooking.

In the year 2019, the global production of cashew nuts reached an impressive four million tonnes, with Ivory Coast and India emerging as the primary producers. Beyond the nut and fruit, the cashew plant boasts multiple other applications. The shell from the cashew seed produces derivatives that find use in a range of areas, from lubricants and waterproofing to paints. The cashew apple, characterized by its light reddish to yellow hue, has a pulp and juice that can be crafted into a pleasantly tart fruit beverage or even fermented to produce liquor.
Dive deeper into one of our core topics: Refrigerated containers