Dessert and ocean, sand and water. Namibia is the synonym for contrast if you look at the dunes that rise from the beach and reach out endlessly into southern Africa. Vast land areas and long stretches of the coast are inhabited and protected as national parks and natural zones. Wildlife is still abundant in Namibia and makes it so fascinating to visit.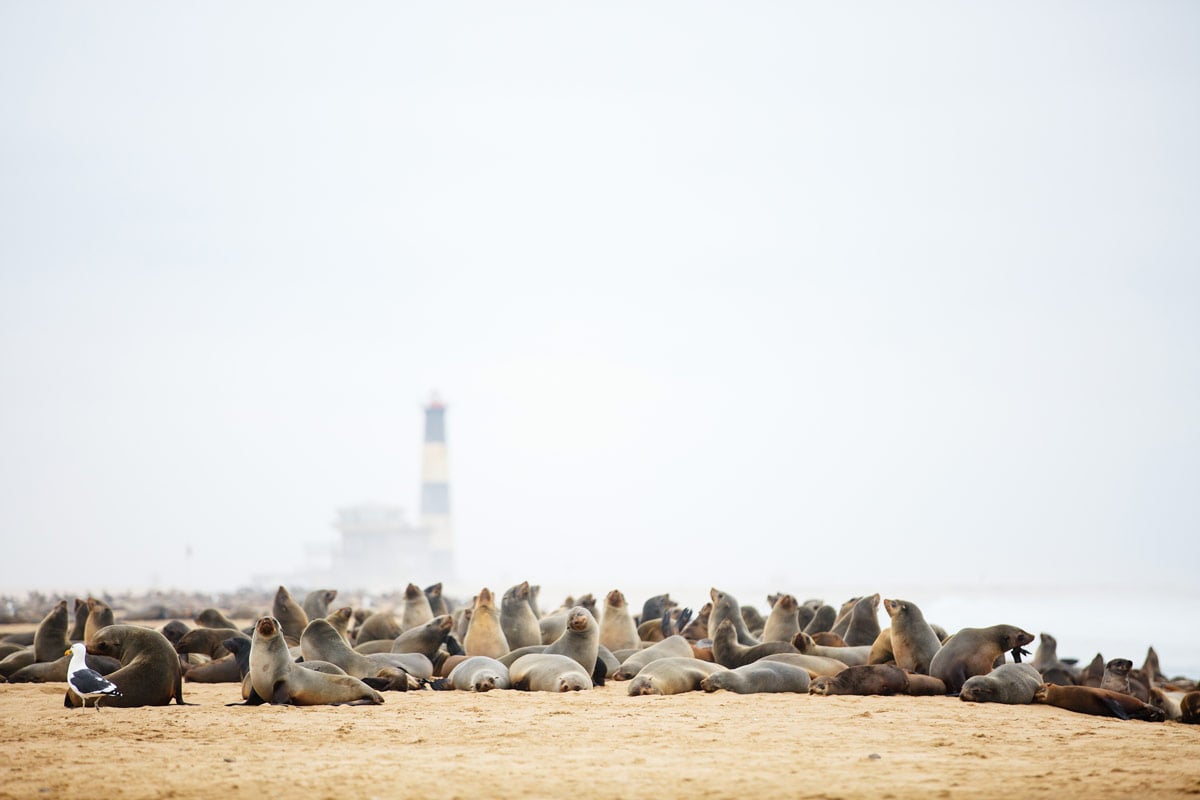 The region became known to Europe as Portuguese navigator Diogo Cão reached Cape Cross in 1485. Bartolomeu Dias (1487) and other Portuguese and European sailors arrived and continued southwards. An ideal stopover between Cape Town and the Netherlands, the city of Walvis Bay was founded at the end of the 18th century. During the Scramble for Africa, the British occupied Walvis Bay with a small area surrounding the territory. They permitted the Cape Colony to complete the region's annexation in 1884, together with the Penguin Islands.

In 1910, as part of the Cape Colony, Walvis Bay became part of the newly formed Union of South Africa. After World War One, South Africa was awarded control over South-West Africa by the League of Nations to administer the territory. In 1977, following increasing international pressure to relinquish its control over South-West Africa, South Africa repealed the Act. Still, it transferred control of Walvis Bay back to the Cape Province, thereby making it an exclave. From 1980, it was represented in both the Provincial Council and the House of Assembly as part of the Green Point constituency in Cape Town before becoming a separate constituency in 1982.

Economically, fishing is the main thing in Namibia, besides mining. The nutrient-rich cold Benguela current along the Namibian coast supports a vibrant fishing industry that harvests fish, lobsters and crabs in an area of 1,570 km and 200 nautical miles westwards into the Atlantic Ocean, from the northern border of South Africa to the southern border to Angola. That's a long coastline, home to seal colonies and schools of flamingos.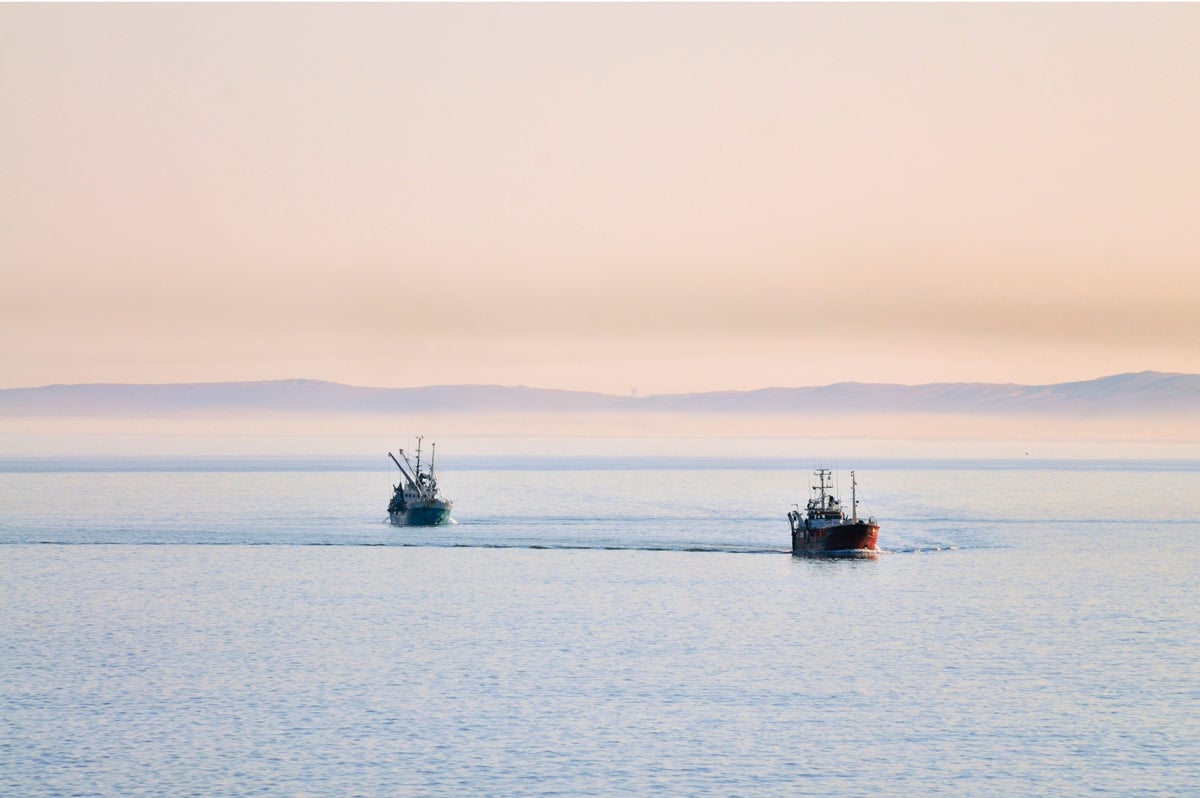 Namibia's fishing grounds are among the most productive in Africa and worldwide. Hake, mackerel, pilchard, monkfish, lobster, among others, are the prime fish in Namibian waters. The fishing industry is the third-largest economic sector contributing about 6.6 per cent to the country's Gross Domestic Product (GDP). The value of fishing, onshore and offshore processing accounted for N$10 billion in 2016 (est. 580 Mio Euro).
The fishing industry is also the largest employer at the coast. For example, at Walvis Bay and Lüderitz in the Karas Region, fishing employs about 14,000 workers, of which about 43 per cent work on vessels at sea while 57 per cent are involved in onshore processing.
Namibia's fishing industry is the country's second-biggest export earner of foreign currency after mining. A total of 90 per cent of the national output is exported. Globally, Namibia ranks among the top ten fishing countries in terms of production value. However, in terms of its 400 kg per capita annual production, Namibia ranks second globally. Namibia is also the top African fisheries country by production value, exports and her estimated national fish reserves are the biggest in Southern Africa.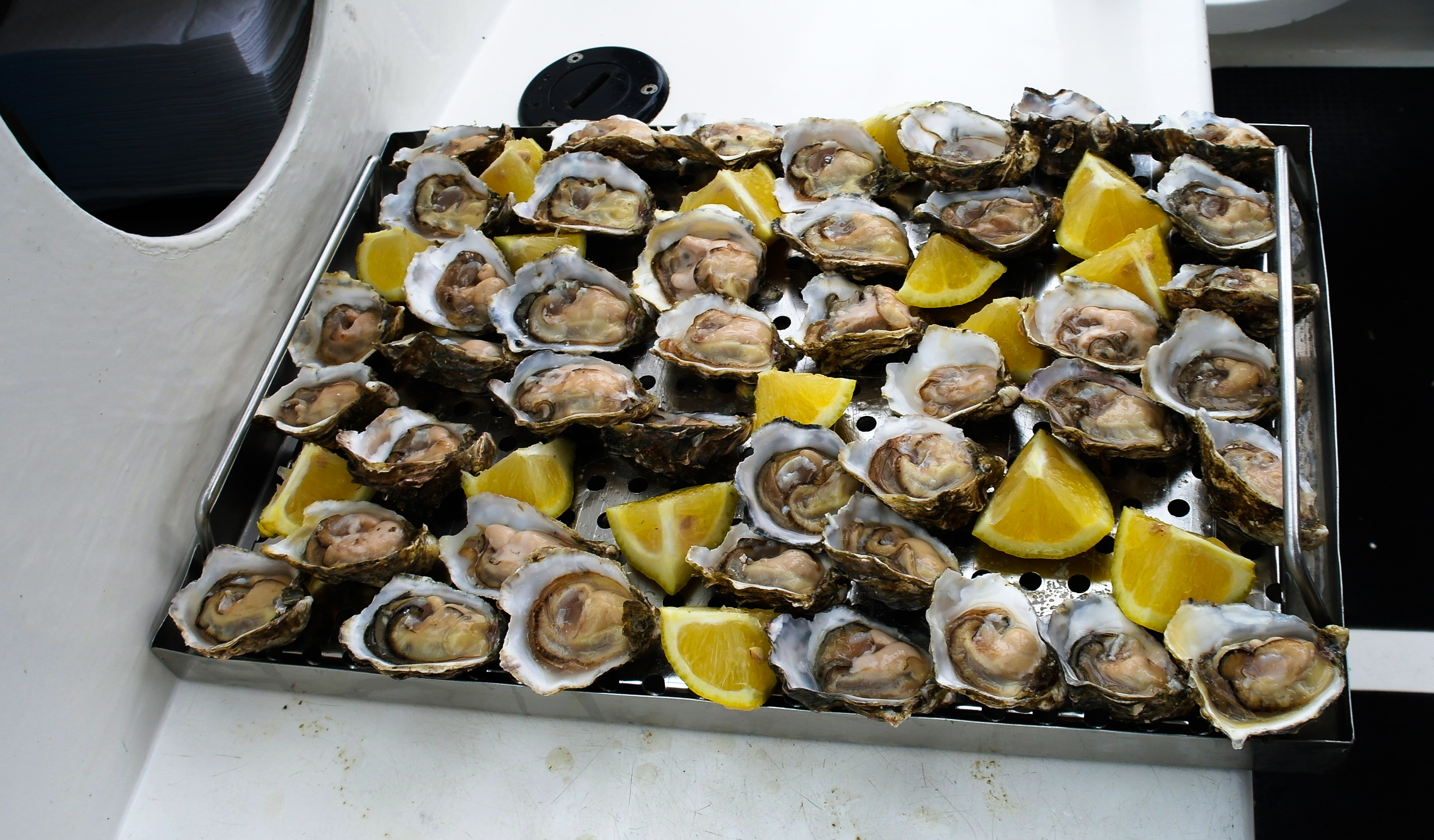 However, the fishing industry and the Namibian economy faced some challenges in recent years. For example, the Pilchard (Sardine) industry collapsed due to alleged over-fishing and natural events such as the Benguela-Nino in 1984/85 and 1994/1995. It did not recover fully yet but is on a positive way back.
Therefore Namibia's has to take care of this renewable and living resource. The Ministry of Fisheries and Marine Resources issues rights of exploitation, fishing vessel licenses, and individual catch quotas in some fisheries.
Mariculture has become another sustainable way of creating employment and increasing economic growth. It includes the cultivation of oysters in the sheltered Walvis Bay and ponds north of Swakopmund. As a result, Namibian oysters have become sought-after, locally and abroad.
Inland connections are as meaningful as the export route via the Atlantic Ocean. Sea-Rail, for example, is a Namibian registered company that operates a dry port facility adjacent to Namport at Walvis Bay. The company offers breakbulk handling, container handling, vehicle handling, and warehousing. It works a dry port of 36 200 square metres, with the vision of powering the economies of Botswana and SADC by providing a gateway to the west coast.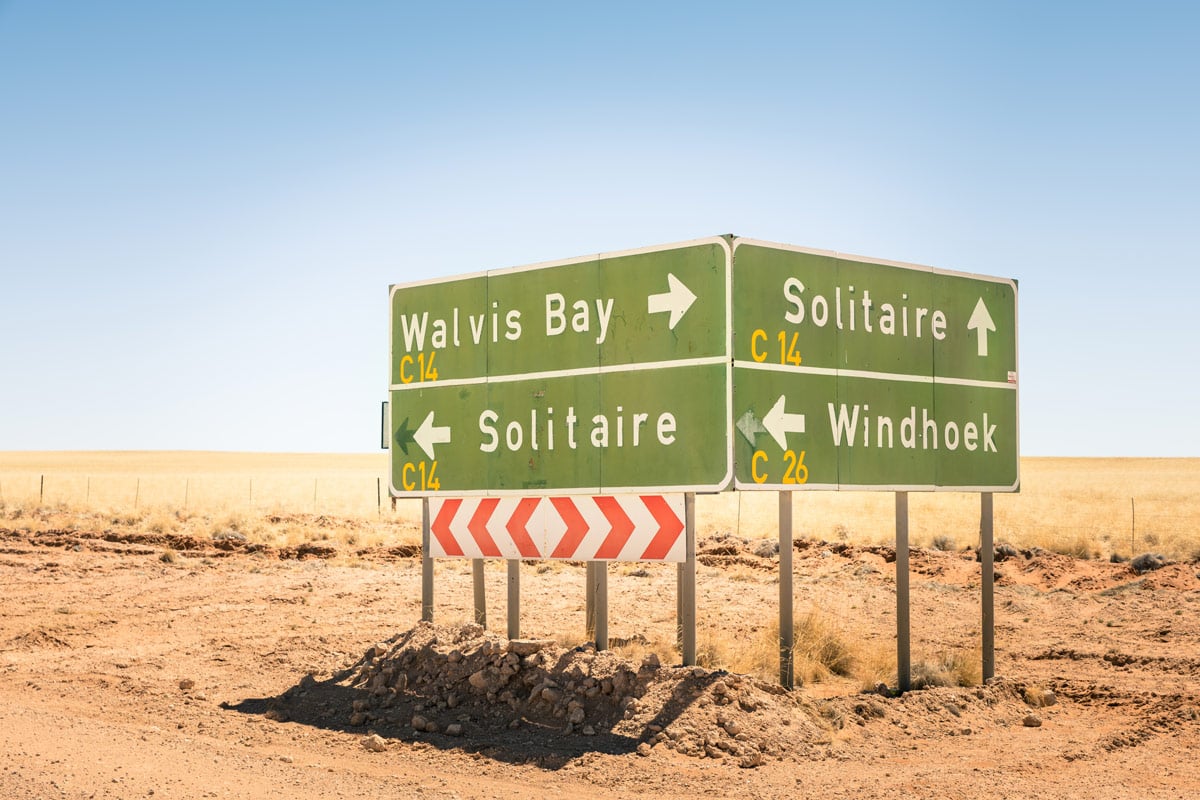 Cold storage facilities are also available to protect and handle perishable cargo, including fish, beef and fruits. With the potential to take between 10 000 and 20 000 tons of products, this is especially advantageous to the fishing industry at Walvis Bay. In addition, reefer plugs for refrigerated containers are available within NamPort. Such projects serve the fish industry's immediate needs and help promote the Walvis Bay corridor for Namibia, Botswana, and the SADC community as a whole to reap great benefits.
In 1990, South West Africa gained independence as Namibia, but Walvis Bay remained under South African sovereignty, with South Africa increasing the number of troops. However, in 1992, the two countries agreed to establish a transitional Joint Administrative Authority for Walvis Bay and the Offshore Islands.
In August 1993, before the end of apartheid, the Transfer of Walvis Bay to Namibia Act was passed by the Parliament of South Africa.
Land connections by road are critical in Africa. NamOps is another example of a service provider in logistics to serve the Southern African countries as far as Mozambique. NamOps (Namibia Operations) Logistics provides full service with container yard storage with pick-up and transport operations. It optimises fully automated systems that enable its customers to track container movements in real-time. The latest technology allows them to provide complete visibility and reliability to meet the highest quality standards in a challenging environment.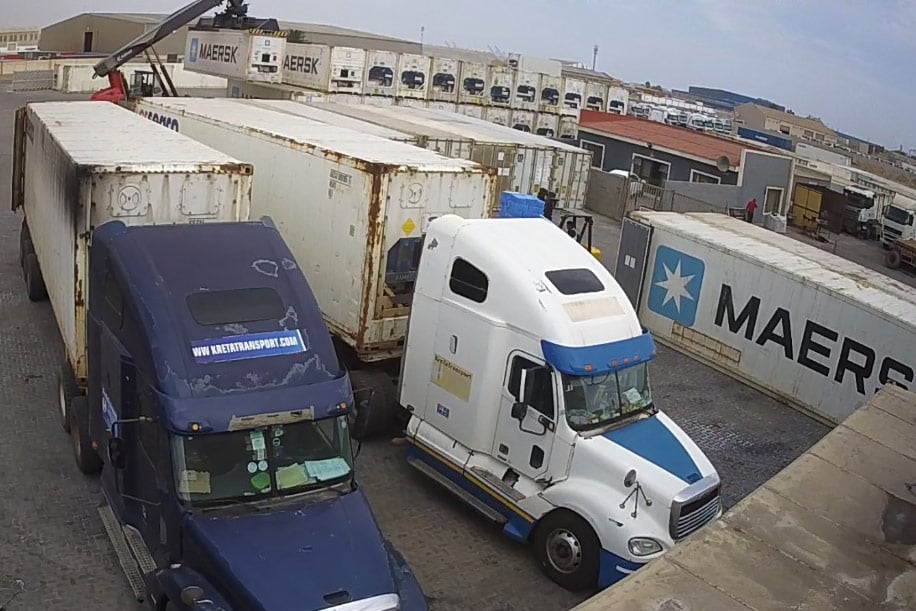 NamOps specialises in refrigerated containers with over 300 plugin points covering a range of products such as chicken, fish, meats, and seeds. In addition to refrigerated containers, NamOps handles between 120 and 150 dry containers per month in addition to refrigerated containers across Southern Africa.
In 2021, NamOps installed Reefer Runner to optimise their reefer tracking management. Readers and transponders monitor refrigerated containers remotely. Reefer Runner's plug & play interface to NamOps current TOS secured a seamless integration and smooth installation. The solution goes way beyond essential reefer temperature monitoring. It provides proper refrigerated container management, handling the entire process. In contrast, the containers are in NamOps's care, allowing to access real-time reefer information and reports via web interface and, thanks to the optional modules "Energy Monitoring", optimising energy consumption and increasing efficiency.
The bay is a haven for sea vessels because of its natural deepwater harbour, protected by a sand spit ("Pelican Point"). These waters, being rich in plankton and marine life, also drew large numbers of southern right whales, attracting whalers in the past and fishing vessels today.
Unsurprisingly, the centre point of all export and import activities in the region is the port in Walvis Bay. Walvis Bay is Namibia's largest commercial port, receiving approximately 3,000 vessels each year and handling about three million tonnes of cargo. It is a sheltered deepwater harbour benefiting from a temperate climate. To deal with even higher throughput levels, Namport has steadily improved its cargo-handling facilities and remains committed to infrastructure development.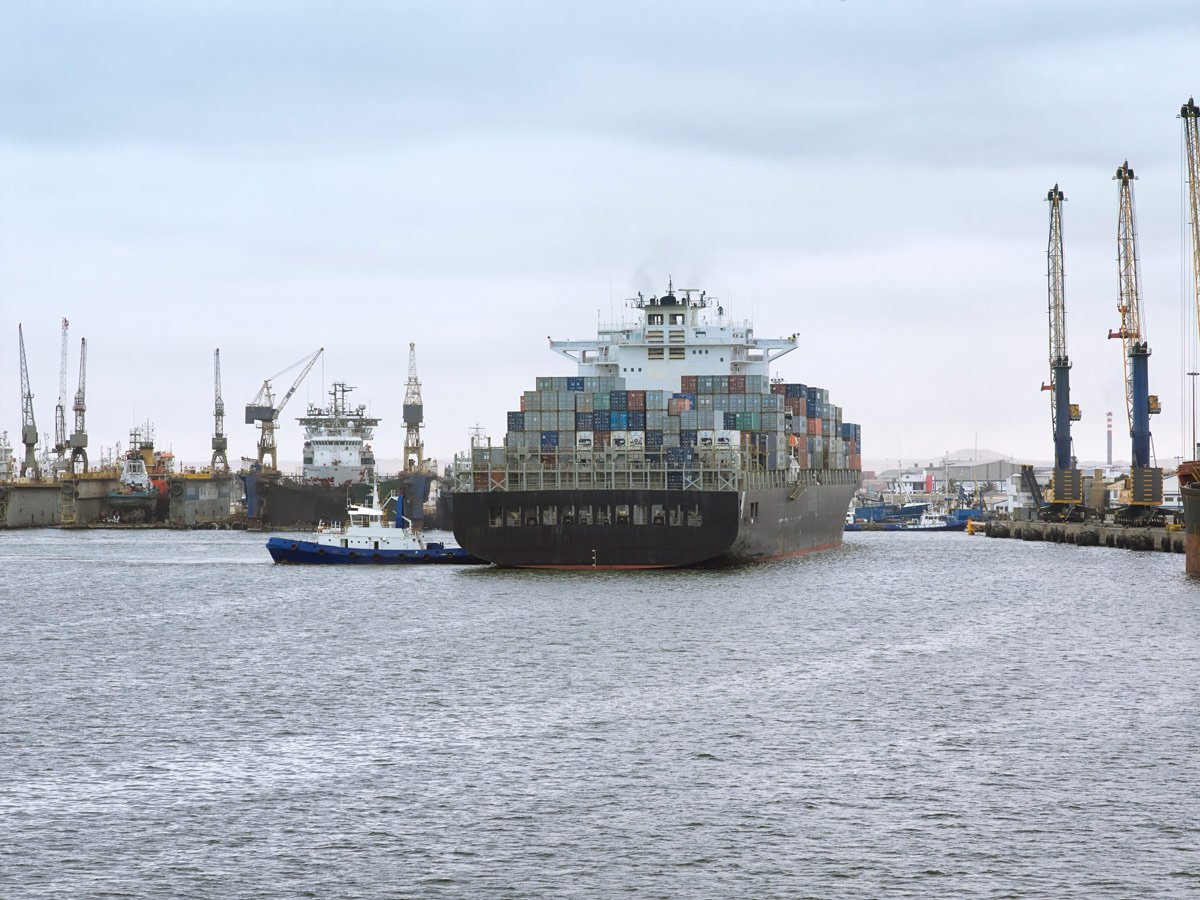 NamPort's latest infrastructure can handle a throughput capacity of 750,000 TEUs per annum. The existing container berths consist of a 500-metre-long deck-on-piles type quay wall structure designed for a maximum water depth of -14.0 metres chart datum. Mobile cranes, reach stackers, hauliers and trailers, ship-to-shore gantry cranes and RTGs, forklifts and wharf cranes complete the excellent port infrastructure.
The container terminal at the port of Walvis Bay can accommodate grounds slots for 3,875 containers with provision for 424 refrigerated container plug points. In addition, the technical services division, Namtech, provides reefer repair services at the port.
Refrigerated containers play an important role in Namibia's fishing industry. 90% of the catch is exported, partly canned, partly refrigerated. The port of Walvis Bay constitutes a vital link in exporting fish and fish products from Namibia to a global market. (Further reading: Reefer productivity)
This modern infrastructure makes the port of Walvis Bay an exciting option as a secure, efficient port. In addition, the turnaround time is competitive, with handling times for container vessels of around 12 to 15 hours. Depending on the tonnage and shipment, the turnaround time for bulk vessels averages between 24 and 48 hours, while break-bulk vessels averages between 18 and 20 hours. Therefore, it is not surprising that the Port of Walvis Bay remains one of the top ten ports in western Africa regarding its LSCI connectivity (Liner Shipping Connectivity Index).
With rich resources at the front door and a container-hungry hinterland, Walvis Bay will raise its importance on the African continent. Modern infrastructure helps to export perishable goods and keeps the cold chain unbroken. Reefer monitoring and management is a valuable puzzle piece for longstanding success, also in the 21st century.
Interested to learn everything about the Cold Chain and Reefer Management?
Discover the basics of Cold Chain logistics and download our free eBook "Inside The Box: Cold Chain and Reefer Management".

We published our eBook also as an online-version: Cold Chain and Reefer Management