Robots, digital twins, training on simulators. Sounds like Silicon Valley, doesn't it? Well, not this time. Its neither Japan or Taiwan, but right in the heart of Europe, in the mountains of Switzerland, literally in fact. Driving north from the Rhine Valley at Sargans, you will see the rugged peaks of the Churfirsten, a chain of rocky skyscraper-like peaks atop a massive wall that rises several hundred meters straight up from the valley floor. Below, lies the Walensee, a peaceful deep blue lake squeezed between the towering mountains, on the southern flank of which the autobahn carves its serpentine way through the hard rock mountainsides. It's Swiss engineering at its finest that made this possible: tunnels and galleries for kilometre upon kilometre, cutting through the mountainsides, testimony of a world-renowned 20th-century heritage: Switzerland, the champion of tunnelling.

This is no exaggeration. Switzerland literally burrows in and through its own landscape; many of their mountains resembling Emmentaler cheese. If you look carefully, you will find them everywhere: tunnels, bunkers, and other defensive fortifications for civil protection, and even underground airfields. And then there is Hagerbach. Hagerbach is different. It is not a military installation, or part of a road/rail route. It is called a "test gallery", but for some people, like Michael Kompatscher, CEO of Hagerbach Versuchsstollen, it is a school, a laboratory, a knowledge transfer centre, part of the future even.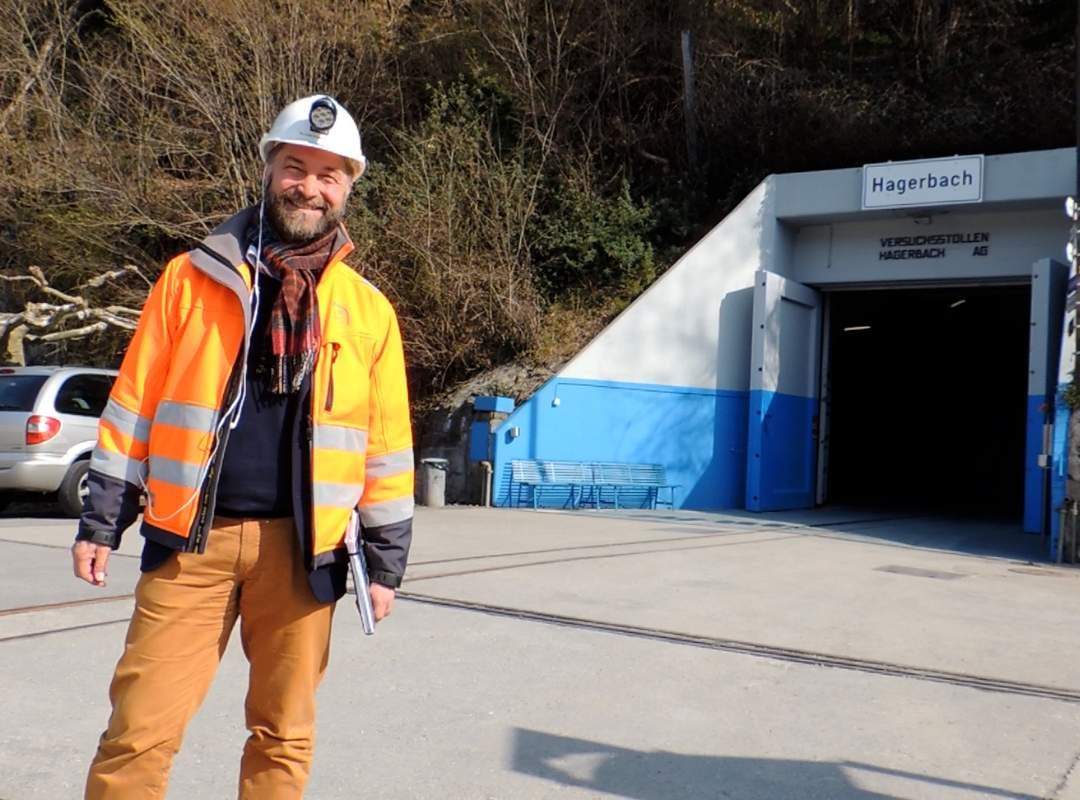 "I love it here", says the Southern Tyrolian born Kompatscher, "after lunch, I'll hike through the forest on the steep flanks of the mountians. Last time I discovered a rare species of newt, which is a type of salamander. I didn't know they lived here." A shy, rare animal, like the entrance to Hagerbach itself: well hidden. Years ago, Hagerbach also served as a test area for the Swiss Military and was a well-kept secret in the local community. You didn't talk about it, not many people knew, except in the nearby villages. Today however, it's different. Hagerbach is well-known far and wide because it is unique.

It is the only test gallery of its kind in the world. There are underground laboratories and old galleries used for testing. "Hagerbach is special because we offer this diversity of underground related disciplines, and we are driven to excel at safety, and excited to experiment and innovate. In the beginning, Hagerbach was just one of many underground labs in Switzerland, but the others disappeared over time, being not profitable anymore. All except Hagerbach, which became a testing ground for mining and tunnelling technologies. Today, we offer an academy, research and test installations for engineering and safety in mining and tunnelling", says Michael Kompatscher, "this is how we make our living."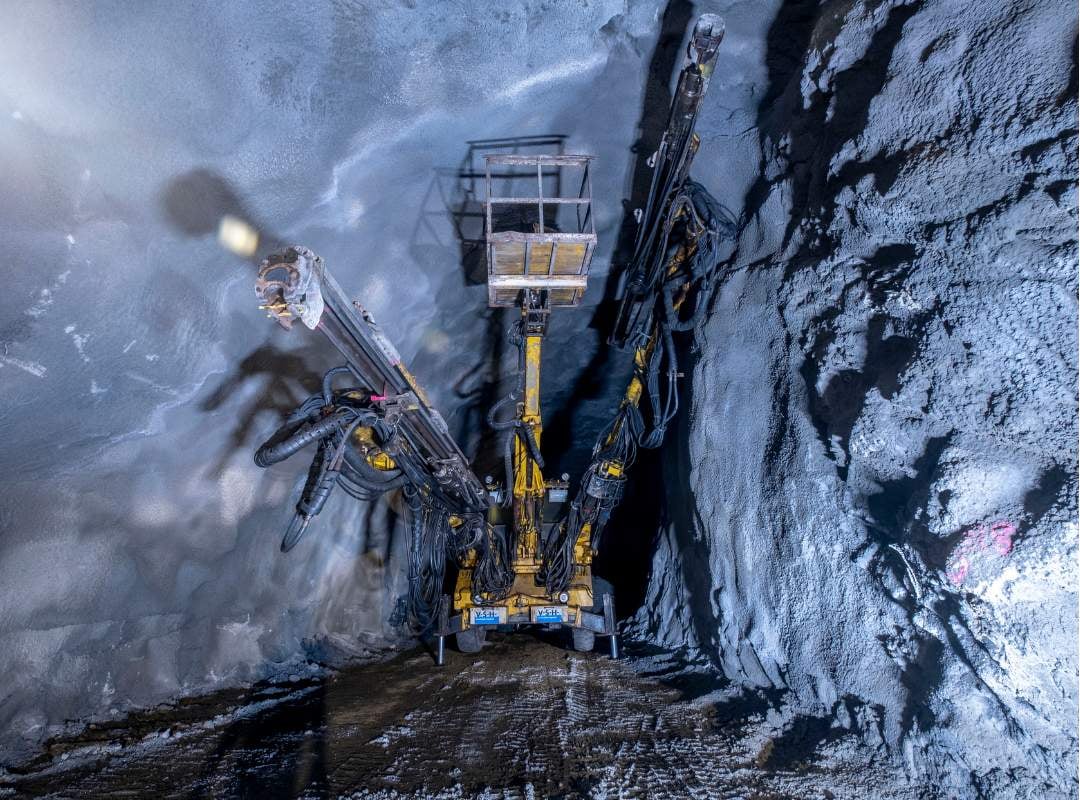 Let's start with the Hagerbach Academy. Take a university with a lot of (necessary) theory and research, add an online digital course from a place far away, bring in experts from various mining or tunnelling disciplines, and you have the essential ingredients for a typical blended learning course—a bit of this and that, the constituent parts together contributing to a greater whole. Then, add simulation-based learning with the tools one would use today to dig through the Alps, increase the difficulty and environmental factors over time, and eventually become what they call "Hagerbach-skilled". This hands-on approach makes a big difference: whom do you trust to operate your million-dollar machine - a student from a university, a participant from a blended learning course, or someone who honed his skills on the same tool?

"Teaching in virtual realities, simulating tasks in mining and tunnelling, is safe and experience-rich, and once you master a certain degree of challenges, you are really ready for the real world. As an example imagine a flight simulator, it makes complete sense. Interacting with your tutor, asking, trying out functions and processes safely, " says Michael Kompatscher, smiling. "It is the logical evolution of teaching, through digitalization."

Digitalization is becoming pervasive, not only in learning, it matters in all areas of our lives. For Hagerbach, it is imperative to embrace the digital future. Their customers in mining and tunnelling do, the research does, the industry does. Everyone. Bits, bytes, big data. The future of mining is digital: geological modelling, improved exploration, predictive maintenance, logistic insights, monitoring of your workforce and assets at work. You name it. Additionally there is much more based on what we call "IIoT: Industrial Internet of Things" which provides sensors and sensor applications everywhere to measure everything, enabling the creation of a digital twin (learn more about miner tracking).

A digital twin is a powerful concept: it creates a digital model of reality. In Hagerbach, it is their test gallery. You are only halfway from fully understanding if you think of a digital map featuring a few interactive points. Think instead of a virtual world with real-time data like temperature, pressure, movement, positions, humidity, and then morph that into a 3D environment to simulate and compute fire drills, blasting, or drilling holes with new technology. The advantage: it is cheap, fast, and safe. "In the past, you had few chances, if at all, to try things out before time or resources ran out. Today, you simulate your experiment, choose the solution that shows the best result and only then conduct a proof-of-concept field trial", says Kompatscher. "It is so much faster, with better results." A digital guinea pig.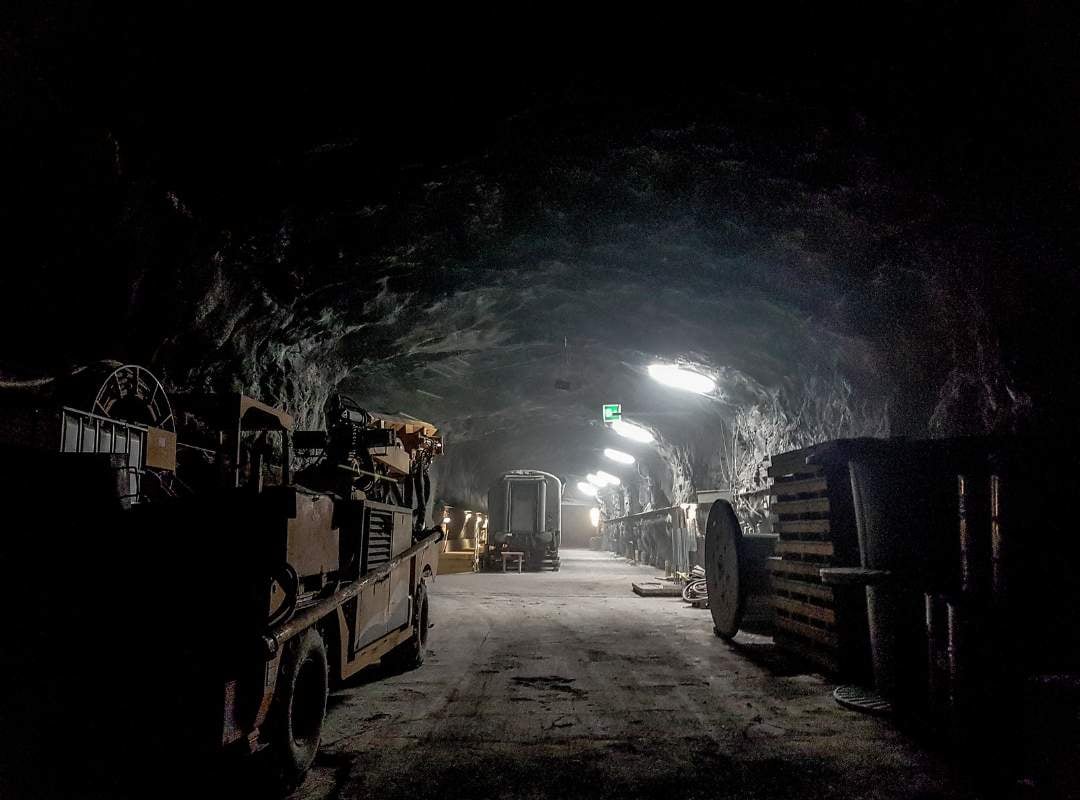 Though the future of mining is digital, our world remains physical. Mines and tunnels are rocky, dark, wet, and dusty. Would you want to live there? Almost everyone would say no. But as space gets scarce and the environmental impact of above-the-ground facilities and installations are more and more a concern, the answer may lie below our feet. "Imagine 'earthscrapers' instead of skyscrapers", Kompatscher suggests. "We could use the underground to save space above ground. For living, working, producing, storing and much more. At least we should experiment and try it out." In this regard, Switzerland has a tradition of providing underground protection sites for the entire population, a legacy of the Cold War. Today, it is being discussed again: can you grow salad and other vegetables in caves? Why not put data centres in a mine? How are tastes affected in an underground restaurant? Could you practice your shooting skills in a shooting range inside a mountain? Can you imagine partying deep below the surface? No? Then come to Hagerbach. They don't just talk and teach about these possibilities, they also offer them and investigate them. You can book a dinner for two, or your entire company, rent a tunnel for your weekend party, and watch trout swimming in the underground fishery.

Miners dig deep underground, and Hagerbach digs deep into the future. Transferring aspects of above-ground life inside mountains could become a reality one day, like travelling to other planets, which is another test scenario being investigated at Hagerbach: studying life in challenging, harsh conditions, long term. As part of a research group ("Team Cerberus"), Swiss students from ETH Robotics won the Subterranean Challenge 2021 and a 2 Mio US$ grant as well. The objective: a complex set of tasks designed to cartograph and navigate unknown underground tunnels without human interaction. Robots and drones did the job. Today, robots assist miners during tasks that are difficult, unsafe or potentially hazardous to health: checking a pipeline for obstacles, carrying equipment, enabling communication by connecting to other robots and drones.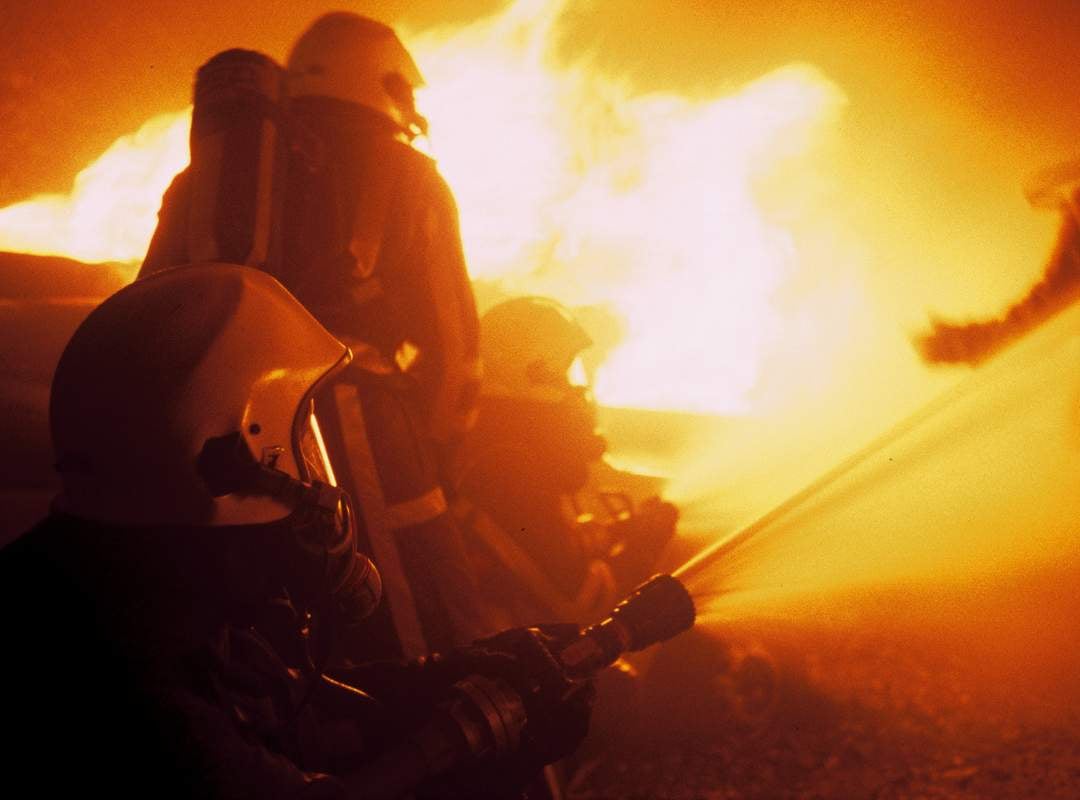 Talking of risky business: safety is always a central focus of activities at Hagerbach. Participants learn safety practices, research safe methods and materials, simulate proper ways of equipment handling, and try out new technologies. Experience and technology come together, safety standards and knowledge are shared and transferred, and sometimes they are the reason for adapting existing safety-related standards and processes in the industry. "We not only do safety research and teaching here, but we need to also provide safety for our visitors, students and customers as well", says Michael Kompatscher. "This is paramount. You must live what you preach. We have a solid safety regime. It is based on Crew Companion, a system from IDENTEC SOLUTIONS."

"We looked at available safety assistance solutions in the market and tested different technologies. For one reason or another we eliminated all of them, except Crew Companion, which is perfect for us: a modular system that can scale endlessly. It is up to us to decide how precisely we need to locate personnel underground and Crew Companion enables this. With clever planning, you can find out exactly what you need to, when you need to. Additionally, you can lock areas off based on access rights. However, to be honest, the most important part for us is the solution's reliability. It must work around the clock and we trust it entirely, because it works. This is our promise to our visitors", says CEO Kompatscher, as he pats his own Crew Companion transponder in his pocket, and puts on a hard-hat before making his way into the underground tunnels of Hagerbach.
Dive deeper, browse through our wide selection of articles and learn much more about miner safety!