Sustainable development goals (SDG) and the tyre industry
The Sustainable Development Goals provide a roadmap towards achieving peace and prosperity for all people and the planet. To ensure progress, governments, international organizations, businesses, civil society and citizens must all come together to develop policy frameworks and support actions to help achieve these goals. Governments must create laws and regulations that promote sustainable development practices in energy, climate change and pollution control areas. International organizations must assist in areas such as health and education while supporting capacity building. Businesses can use their resources to invest in sustainable development projects, create jobs and access new markets. Civil society can lead by example through advocacy initiatives and public campaigns that raise awareness about the importance of these goals.
The roadmap of 11 Tire Industry member companies identifies areas where the sector can have the most impact on the SDGs by maximizing those that are positive and minimizing negative effects and explores key ways to accelerate and optimize impact by 2030. Learn more about the production process of the green tire to understand the implications of the following roadmap.

The roadmap aims to guide focused action and provides a means to communicate relevant sustainability activities and initiatives to key stakeholders.
The TIP roadmap
The Tire Industry Project (TIP) roadmap presents a series of ambitious impact pathways that outline how the sector can contribute to the 2030 Agenda and become more sustainable. To ensure that this vision is realized, TIP is committed to taking specific actions that will help accelerate progress towards the SDGs, including:
Developing additional indicators to measure impact by 2023;

Producing a progress report to reflect advancements and optimize delivery by 2026;

Engaging with customers, consumers, suppliers, governments, academia and NGOs to refine and strengthen partnerships;

Encouraging members of the sector (including those who are not members of TIP) to engage with the roadmap; and

Initiating projects to accelerate SDG impact.
One central aspect of the roadmap is navigating the transition from the current state of the industry to a low-carbon, resilient and resource-efficient economy.
The members of the TIP followed a 3-phase process to establish a shared vision for the sector and to identify the areas with the most significant impact.
Do you want to learn more about how to make your factory ready for more sustainable practices? Then read more about the concept of Industry 4.0 smart factory or continue with our whitepaper about real time locating systems.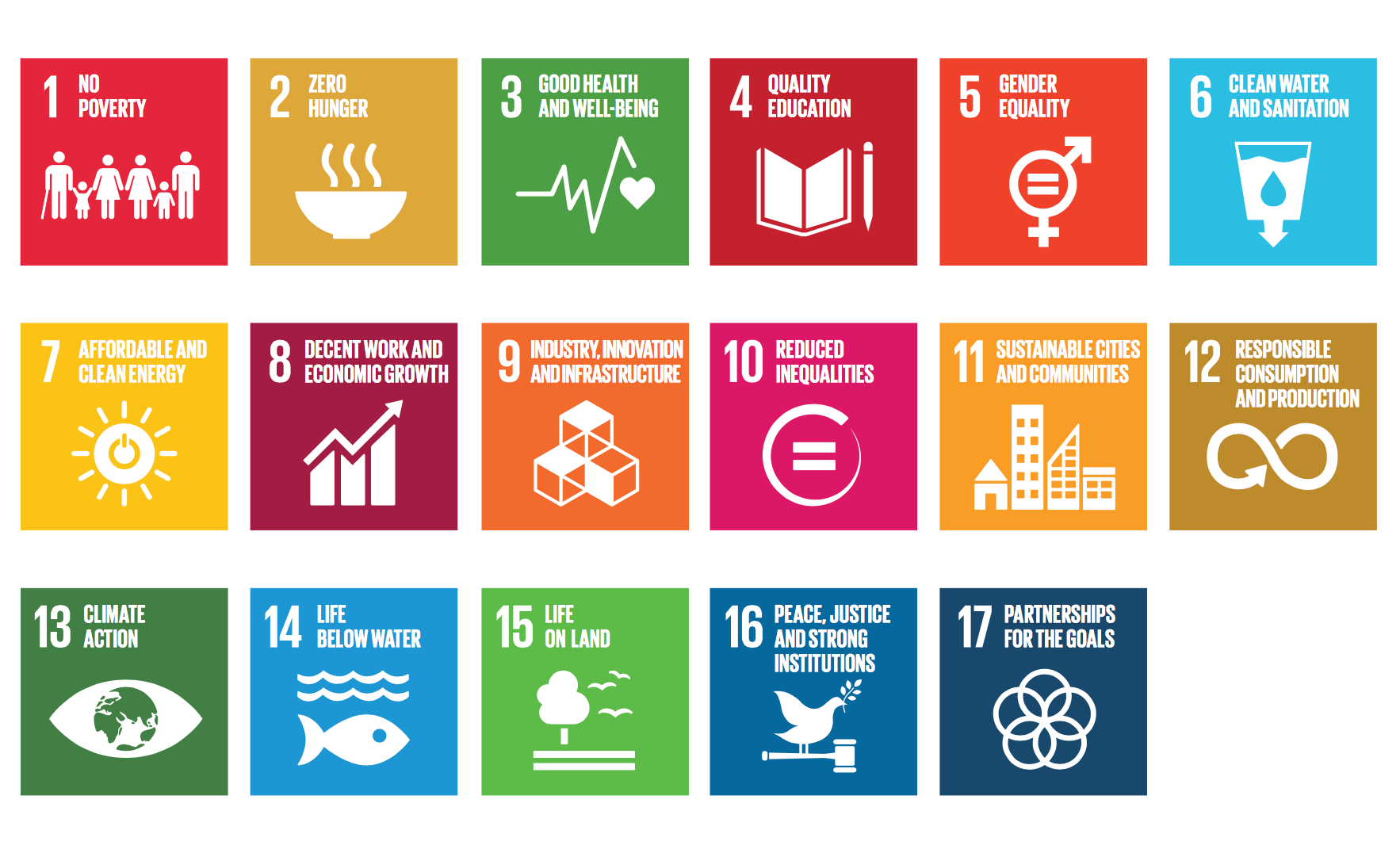 What sustainable development goals have the most impact?
The Tire Industry Project (TIP) roadmap outlines several pathways to optimizing the positive impacts and minimizing the negative impacts of the tire industry. In driving forward these actions, TIP members recognize that they have an integral role in achieving global Sustainable Development Goals (source).

Impact pathways identified by TIP include areas such as supply chain management, operations, and products and services. In addition, the roadmap includes initiatives to ensure that progress is measured and optimized over time, with a commitment to developing additional indicators to measure progress by 2023 and produce a progress report by 2026.
7 impact opportunities have been elaborated in the TIP roadmap:
Accelerate and scale activities to achieve a fair, equitable and environmentally sound natural rubber value chain – including ensuring decent work and upholding human rights.

Implement sustainable procurement practices and establish environmental, social and governance (ESG) responsibilities throughout the supply chain, including the promotion of transparency and traceability.

Develop pathways to decarbonize operations, reduce emissions and ensure the sustainable use of natural resources.

Ensure safe and inclusive working environments and equal opportunities for all employees.

Further leverage multi-stakeholder efforts to achieve evidence-based solutions that address tire and road wear particles (TRWP).

Accelerate the sustainable mobility transition by raising awareness of the impact of user behaviour, designing connected and intelligent tires, and providing innovative digital solutions.

Advance innovation in product, service and business model design to enhance low-carbon and circular solutions while ensuring sustainable management of end-of-life tires (ELT) around the world.
The TIP roadmap also includes answers ("actions") to all seven opportunities. In the following, we cover two of the most significant impacts: in the field of industry, innovation and infrastructure and in the field of responsible consumption and production.
Recommended reading: RTLS in smart factories
SDG: Industry, Innovation and Infrastructure and Responsible Production
One of the most impactful areas of the roadmap involves the industry itself: "By 2030, upgrade infrastructure and retrofit industries to make them sustainable, with increased resource use efficiency and greater adoption of clean and environmentally sound technologies and industrial processes, all countries taking action in accordance with their respective capabilities."
Additionally, the roadmap outlines sustainable management and efficient use of natural resources, substantial waste generation reduction through prevention, reduction, recycling and reuse, and availability of relevant product information for everyone.
What does it mean? First, it says to do the utmost to share best practices on how to improve fuel efficiency, load optimization and routes. And second, it also includes a focus on retrofitting machinery and infrastructure to improve the efficiency of industrial processes.
The industry possesses the technology to retrofit infrastructure and processes to the state-of-the-art industry 4.0 standard, which enables efficient usage of assets (e.g. machinery) and resources (materials, workforce, space, ...). However, it needs motivation and commitment to be the change necessary to stick to this roadmap. The present and future generations look at the industry in trust and expectation of how this roadmap will be rolled out.
If you are interested in being part of this movement, look at retrofit solutions that deliver sustainable productivity increases. For example, look at Asset Agent when you want to lift your brownfield to the industry 4.0 standard.
Takeaway
In conclusion, The Tire Industry Project's Roadmap to 2030 is a truly impressive program that outlines the sector's commitment to meeting the UN Sustainable Development Goals. It emphasizes industry 4.0 retrofitting of infrastructure and processes, as well as efficient management and use of natural resources and reduction of waste generation. This roadmap requires motivation, commitment and collaboration from all stakeholders for it to be successful. If you are interested in being part of the movement, look at Asset Agent and other similar solutions that can help lift brownfield industries to industry 4.0 standards (learn more about an RTLS solution). Together we can make a real difference on our planet!
Enjoy our complete selection of articles and whitepapers about production optimization and real time locations systems.